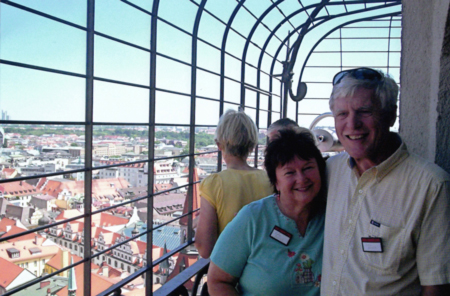 Sowing Family Seeds
We are Steve and Judy Bartels, in partnership with our son, Brian, and his wife, Kara. Christmas trees and our evolving Christmas Shop are new to our farm, but farming is in our genes. Our family has farmed in Ohio for six generations.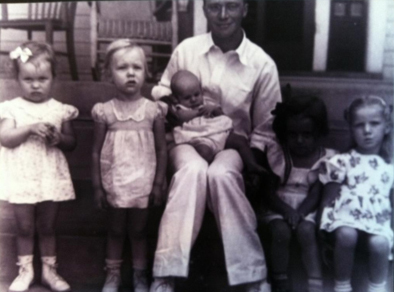 Strong Family History
Ralph Bartels moved his family from a farm in Hamilton County to 4427 Cotton Run Road in Wayne Township, Butler County in 1959. With his wife, Lucille, he raised his 2 sons, Steve and John, on his 124 acre farm. For over 50 years we have produced crops and livestock, as have many of our wonderful neighbors in Wayne Township. We planted our first Christmas Tree back in 2008. We have learned a great deal in the past seven years and look forward to learning and growing our tree operation well into the future.
Steve retired in 2009 after over 35 years as The Ohio State University Extension Educator, Butler County. His wife, Judy, was raised on The Schenck Family Farm in Wayne Township. Judy has been a Registered Nurse for over 40 years. They both are involved in Jacksonburg United Methodist Church, and enjoy spending time with their friends and family, and cheering on their beloved Ohio State Buckeyes.
Grow Where You Are Planted
Brian is a Firefighter/EMT-P for the City of Fairborn, Ohio. He has always had a love of Agriculture and Nature. His love started at age 8, when his grandfather Ralph allowed him and his sister, Amy, to have a small sheep flock on the farm. When Brian was 15, his first part-time job was at Kern's Nursery in Liberty Township, where he was part of a Christmas tree shearing crew. This sparked his love for Christmas trees. Brian married his best friend, Kara, in 2011, and they were blessed with their first child in January 2014.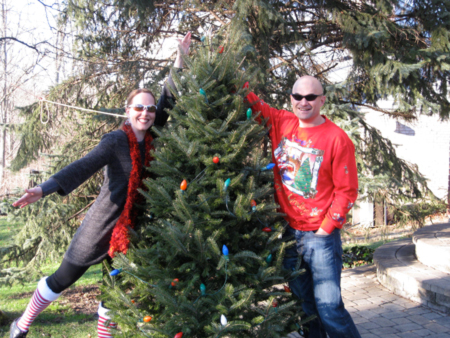 Future Growth
We are very excited about our Christmas tree farm and our diversity of ideas for the future. Each day we are inspired by working together as a family, being outside in nature, and providing products and experiences for our community. We are always thinking about the next generation. We hope to leave our farm better than when we started. If our family's future generations have the passion, we can continue to enhance your family's Christmas experience for generations to come.